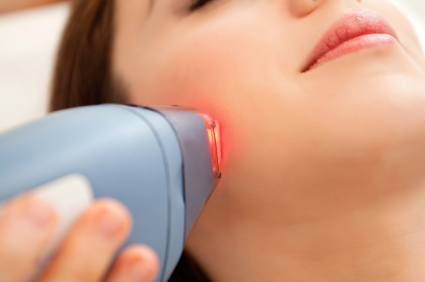 Age spots are one of the most common signs of aging, and they can be embarrassing. Getting rid of them can be a challenge, but there are age spot removal treatments that have proven to be effective in reducing their appearance.
Here Are The Top Five Treatments for Age Spot Removal

1) Homeopathic remedies: Though there is no scientific evidence to prove the effectiveness of homeopathic remedies, they work well for some people. One of the most common methods is to apply lemon juice to age spots. Lemon juice works as a natural bleaching agent. Another option is to try applying buttermilk or a mixture of yogurt and honey, which can also bleach age spots. The primary benefit to homeopathic remedies is that there are usually no side effects.

2) Topical bleaching creams: Bleaching creams are also available over-the-counter and by prescription. Prescription creams are stronger, but both are effective in reducing the appearance of dark spots on the skin. These products work by preventing the production of melanin, the pigment that is responsible for age spots. While using bleaching creams, it is important to avoid sun exposure. While they are effective in fading dark spots, they can also lighten the surrounding skin, resulting in light spots.

3) Chemical peels: A chemical peel is a procedure in which acid is applied to remove the top layer of the skin. This causes new healthy skin to grow in its place. It may take several treatments, but eventually it is often possible to remove age spots.

4) Dermabrasion: The way dermabrasion works is similar to a chemical peel, but the technique is different. Instead of removing the top layer of the skin with acid, the dermabrasion procedure uses a rotating brush to scrub off the skin. Both chemical peels and dermabrasion can be quite painful and often cause redness and scabbing while the skin heals.

5) Laser treatments: Laser treatments are the most effective method of age spot removal. During the procedure, a handheld laser device is used to target the clumps of melanin in the skin that cause age spots and destroy them. Once the clumps are broken apart, they will eventually be reabsorbed by the body. The results are not immediate, and it is usually necessary to undergo several treatments, but laser treatments are usually painless. They also do not cause any damage to the surrounding tissue, and they are not associated with major side effects or complications.